Dear Bekah,
You've always been my favorite.
From day one when I started to notice After School, you were the one that caught my eye. You became my favorite member of After School. Your personality always shined and it always will. You have the most endearing smile and you're so full of love.
But you're not only my #1 bias from After School, but from any girl group. You're the most beautiful and the person anyone could look up to.
I'll admit, I'm really upset that you're graduating from After School, but it would've come at some point. I want you to be happy and to have all your dreams fulfilled. You're a great artist and I can't wait to see you shine just as bright outside of After School.
For someone as amazing and incredible as you, all the happiness in the world should be given.
May you come across nothing but happiness and if you ever need help, your friends, family and the After School girls will be there for you. Take good care of yourself Bekah.
You make the best of everything and I'm proud to call myself a Playgirl. I'll forever be your fan!
♥♥♥
-fictionandfact
:
If Bekah goes into clothing design, I'll be sure to buy something from her collection. If she goes into interior design, I'll beg my parents to get me some sort of furniture of her design. If she goes into graphic design, I'll get a copy of whatever it is she designs. No matter what though, I will always support Bekah. ♥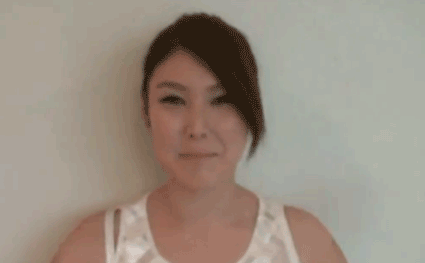 pinkmonkeymagic
:
I adored you in AFTER SCHOOL and that will never ever change, I will continue to adore you always. I wish you the best with your Designing! Please work hard!
shmesmx3
:
In a way…I'm really happy for her.
It's obvious that she really loves art and design and I'm glad she will be doing something she really enjoys…i really think she enjoys it even more than standing on stage.
so I'm really proud of her for doing this and I know she'll do well in the future.
hey-junchan
:
Bekah, I am going to miss you so much, you were an amazing rapper, I'm sure you'll make an amazing designer. Thank you for everything.
Even though you won't be with After School anymore, you'll always be irreplaceable.
Good luck Bekah, I wish you the best.
-fictionandfact
:
As a Bekah stan myself, I'm proud of her decision–
Her leaving After School wasn't a bitter situation, rather she left to chase her own dreams. She even said that when her designing gets better, she wants to design an album for After School.
I'm sad that she's leaving, she was one of my favorite female rappers, but as long as she's happy, I'll be happy too.
mynightmare
:
Bekah.. you're graduating from After School… :'( today is a sad day.
I hope your career of a designer will explode in the industry and I hope to purchase one of your designs in the near future. I've seen your art on your Tumblr before, and you're so talented, it'd be shame if someone doesn't score you a great ass contract so that your art explodes and becomes popular quick.
I'll miss your charismatic raps on stage, and I'll miss you speaking English on interviews and translating them for the other After School members. Your big bright smile, and everything about you is a great addition to After School.
You'll always be apart of After School!
Hope to see you on Television again.
idolatrous
:
As a fan of After School since day 1, I want to let you know that although this news is shocking, I wish you all the best. Keep doing your best at anything you do. Keep smiling that smile that you always have on your face. Enjoy your life, and try not to regret anything. I know that you'll become a super successful designer. Playgirlz will always love and support you. ♥ 베카씨 파이팅!~ ♥Bekah Fighting!~
And a short story - Just Like A Star
From:
shizznizzle
:
Once there was this girl whose smile as bright as the sun. Her beauty would turn your head, her innocence would melt every heart. She was told she should be a star, carrying her young mind full of hopes and dreams. She was happy as her smile never left her face. She was lonely, but even that too, she kindly embraced. She spilled her heart on an empty canvas, through every bit of the ink and every drip of the paint. She had so much love to give, not enough to get.
Soon she realized that her time has come. She needs to understand the world, to find all the answers to all her questions. No one would do it for her, everyone was alone in this cruel cruel world. There were no rules, no guidelines, or anyone telling her what to do. She ventured forward, pouring herself into the great big sky and the infinite possibilities. The open roads ahead held for her.
She walked away from those she loved, she wiped their tears as they waved goodbye. She said sorry, for the choice she made. For how she is, she was, and she has ever been. Her light dimmed just right before their eyes. But when she let go, they hugged her for the once last time. They thanked her for the joy she brings, for showing how life could be so exciting.
"As long as you keep shining, my little star, we will always find you. No matter where you are, no matter how far we're apart. As long as we look up to the same sky,
we will be here…
and you will be there."
We will miss you
Rebecca Kim!