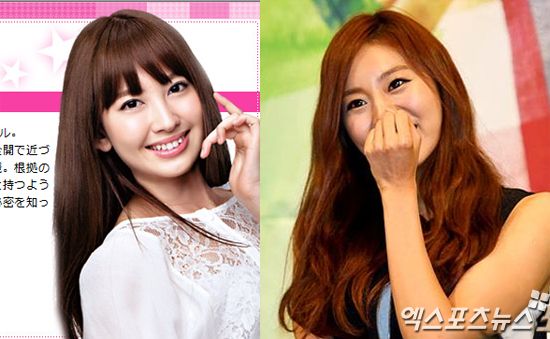 Member of the popular Japanese girl group AKB48, Kojima Haruna is impressed after meeting U-ie.
On August 13th both After School and AKB48 performed at the A-Nation concert. Though U-ie and Kojima already have a connection as Kojima was cast to play Nana (Yoo He-yi) in the Japanese remake of U-ie's hit Korean drama "You're Beautiful" the two met for the first time at the concert.
Even though they were busy U-ie and Kojima got to spend a bit of time together. Later that night Kojima updated her twitter and tweeted:
a-nationにてAFTERSCHOOLのユイちゃんと初めてお会いしました!美男ですね原作のユヘイさんです(・v・)ずっとテレビで見てたから感動…思い出すだけでドキドキするっ(бвб)笑
I met U-ie of After School for the first time at A-Nation! She is beautiful…the original from 'You're Beautiful', impressed with much excitement I used to watch on TV…I smile remembering
After School recently released their first Japanese single on August 17th. They are currently in the midst of promotional activities and their relationship with AKB48 is expected to be a big help in the future.